Edmonton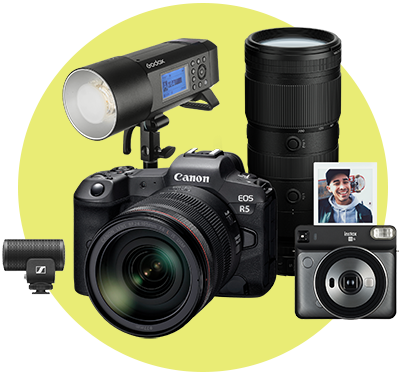 Rentals
Whatever your needs, the McBain Camera rental department can help you! We rent DSLRs, tripods, studio lighting equipment, data projectors and more. All our equipment is rented on a daily basis, and we offer substantial discounts for a weekly rental or even a monthly rental if required.
Request a Rental
To request a rental you may contact the McBain Camera Rental department by phone or email.
Within Edmonton: 780-420-0404
Outside Edmonton: 1-800-661-6980
Email: rental@mcbaincamera.com
Pick-up & Return: 10805-107th Ave. location
We would love to hear your feedback on our rental pool. If you are looking to rent an item not in our rental list please email us and we'll consider adding it to our pool.
Please note: We require a credit card pre-authorization for all rentals, please have your credit card and driver's license available when picking up equipment. Thank you!
Rentals Temporarily Unavailable
Due to the COVID-19 outbreak, McBain Camera has temporarily shut down its rentals department. We will continue to provide access to the photographic gear you need as soon as it is safe to do so.