Red Deer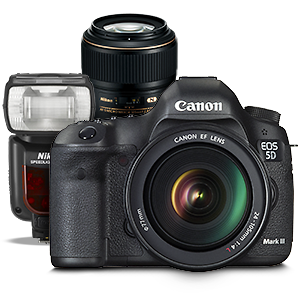 Rentals - Red Deer
Rentals are now available at our Red Deer location! Our new rental department is here to help with all your photography needs. We rent DSLRs, lenses, tripods and more. All our equipment is rented on a daily basis, and we offer substantial discounts for a weekly rental or even a monthly rental if required.
Request a Rental
To request a rental you may contact the McBain Camera Rental department by phone or email.
Within Red Deer: 403-341-5885
Outside Red Deer: 1-888-999-5885
Pick-up & Return: 5129 Alexander Way (48 St.)
We look forward to providing Red Deer with great camera rental options and invite you to check back often as our rental pool will continue to grow!
Try Before You Buy Programs
We also encourage you to check out our Try Before You Buy programs. Get a free 3-day trial of new camera gear and see if it is the right gear to add to your collection. We are currently running programs for the following brands:
Please note: We require a credit card pre-authorization for all rentals, please have your credit card and driver's license available when picking up equipment. Thank you!
Rental Equipment List
Digital SLR's

Item
Cost (per day)
Pre-Authorization
Canon EOS 5D Mark III with Grip
$150
$1500
Nikon D810 DSLR Body
$125
$2000
Film Cameras

Item
Cost (per day)
Pre-Authorization
Canon AE-1 SLR with 50mm Lens
$25
N/A
Lenses

Item
Cost (per day)
Pre-Authorization
Canon EF 16-35mm f4.0L IS USM Lens
$20
$800
Canon EF 70-200mm f4.0L IS USM Lens
$40
$1000
Nikon 24-70mm f2.8 G ED Lens
$40
$1000
Nikon 105mm f2.8 G ED Micro Lens
$40
$700
Nikon 70-200mm f4.0 G ED VR Lens
$30
$750
Nikon 70-200mm F2.8E FL ED AF-S VR Lens
$40
$2000
Sigma 10-20mm f4-5.6 DC HSM for Canon EF Mount
$20
$350
Sigma 12-24mm f4.0 Art DG HSM Lens for Nikon F-Mount
$40
$1500
Flashes

Item
Cost (per day)
Pre-Authorization
Nikon SB-5000 Speedlite
$30
$450
Nikon SB-910 Speedlight
$25
$350
Tripods

Item
Cost (per day)
Pre-Authorization
Manfrotto 3001B Tripod
$10
$150
Manfrotto 056 3-Way Pan Head
$10
N/A
Manfrotto 501 Video Head
$10
N/A
Audio

Item
Cost (per day)
Pre-Authorization
Rode Videomic Go
$10
$75
Prices listed are per day (24 hours)
Weekend Rate: 1.5x day charge - Equipment may be picked up anytime after 12pm Friday and must be returned before 12pm on Monday. Returns on Sunday still use the same rate.
Weekly: 4x day charge
Monthly: 12x day charge
Note: Customers may pick up their rental the day before (no extra charge) if it is picked up after 5pm and dropped off before 11am the day it is due back.