Nanuk 940 Polycarbonate Waterproof Panel Kit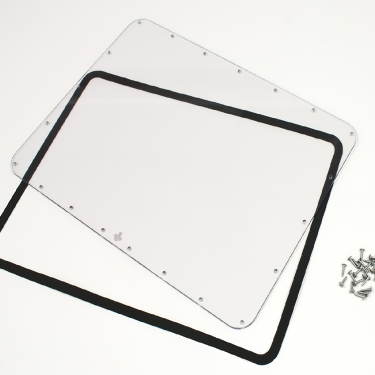 940-PANEL POLY.KIT
Nanuk
$89.95
Online stock levels are not available
for this item. Please contact us to verify.
Modify your case with the NANUK Waterproof Panel Kit for 940 Case. The integrated bezel system makes installation easy. The kit is IP67 rated and has a 3/16" thick polycarbonate panel, stainless steel mounting screws and an adhesive die-cut waterproofing gasket.
Compatible With: 940 Case
Rating: IP67
Size: 3/16"