Paterson 5oz/150ml Measuring Graduate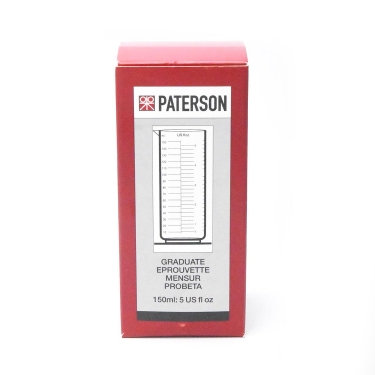 PTP302
Paterson
$11.95
Online stock levels are not available
for this item. Please contact us to verify.
The well-known Paterson graduates are made from transparent polystyrene moulded under strictly controlled conditions to ensure total accuracy. They are of a cylindrical laboratory design giving uniform widely separated markings which are very easy to read.
Resistant to most photographic chemicals; Five sizes, each calibrated in metric, Imperial and US scales; Accurate, easy to read markings.