Cinestill 800 Tungsten 120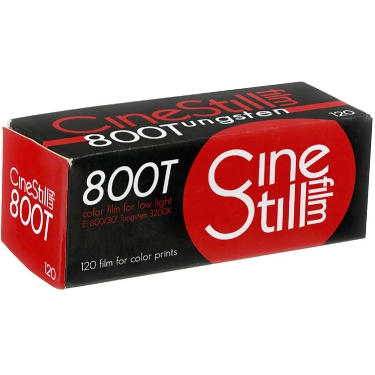 800TUNG120MM
Cinestill
$19.50
Online stock levels are not available
for this item. Please contact us to verify.
CineStill 800Tungsten Xpro C-41 Color Negative Film is re-formatted movie stock that has been prepared and packaged for use in still cameras. Utilizing a unique "Premoval" stage, the traditional anti-halation rem-jet layer has been removed from this film, enabling its development in C-41 chemistry as well as the motion picture standard ECN-2 process.
Tungsten-Balanced Color Negative Film
ISO 800/30° in C-41 or ECN-2 Process
Motion Picture Film Stock
"Premoval" of Rem-Jet Layer