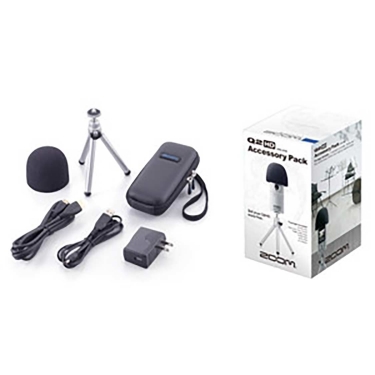 APQ2HD
Zoom
$45.95
Online stock levels are not available
for this item. Please contact us to verify.
A package of six accessories, specifically designed for the Q2HD, will be sold separately to further enhance your moviemaking. The package includes an HDMI cable for connecting with an HDTV, a windscreen to reduce noise, a tabletop tripod with adjustable-length legs, a padded-shell case, an AC adapter and an USB cable.