Ricoh THETA SC2 4K 360 Spherical Camera (Pink)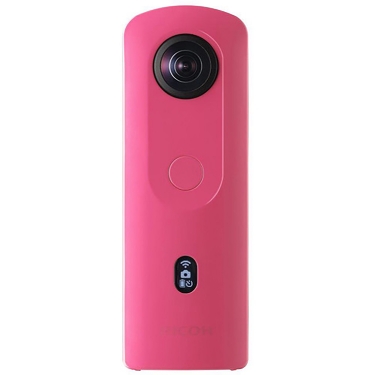 SPEC ORD 910801
Ricoh
$369.95
Online stock levels are not available
for this item. Please contact us to verify.
The Ricoh THETA SC2, in pink, is the enthusiast model of the THETA lineup, designed for casual use, for those selfie shooters who would rather capture everything in spherical 360° and in 4K. The THETA SC2 is simple to operate for beginners and everyone else, and it's so compact it can be kept in your pocket at all times and pulled out in any situation to capture 360 photos and videos. There's also a self-timer button that gives you the flexibility to set up and capture creative 360 group shots.
Easy-to-Use Enthusiast 4K 360 Camera
Internal Stitching, 4K Shake Correction
360 4K30 Video & 5376 x 2688 360 Photos
Face Correction, Night Mode, 14GB Memory