Canon LH-DC100 Lens Hood and FA-DC67B Filter Adapter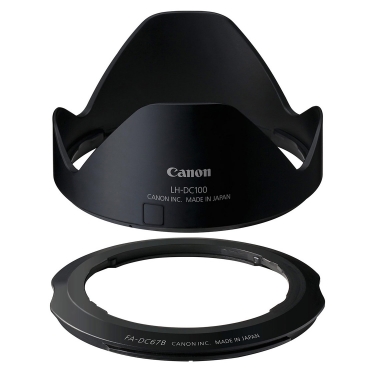 0569C001
Canon
$64.95
Online stock levels are not available
for this item. Please contact us to verify.
This kit includes the Filter Adapter FA-DC67B and Lens Hood LH-DC100 for the PowerShot G3 X. The filter adapter allows you to mount 67mm filters such as UV filters, neutral density (ND) filters, and polarizing filters. The lens hood helps prevent stray light from entering the lens, which can create lens flare and reduce contrast. The lens hood also helps protect the lens from bumps and scrapes.