Cotton Carrier Skout Binoculars Sling-Style Harness (Camo)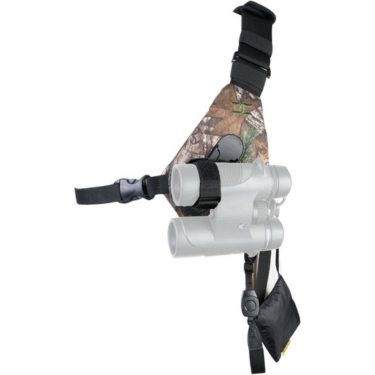 417CAMO
Cotton Carrier
$89.95
Available for Pre-Order
Item will ship when stock arrives.
Keep your binoculars or camera at the ready with the Realtree Xtra camo Skout Binoculars Sling-Style Harness from Cotton Carrier. For comfort and ease of use, the harness goes over your shoulder and clips around your torso instead of slipping over your head. The harness features a small zip pocket, a quick release tether for extra protection, and an included slip-over weather cover.
Holds Select Binoculars
Use to Hold Binoculars or Camera
Goes over Your Shoulder
Small Zip Pocket
Twist and Lock Carrying System
Clips around Torso
Quick Release Tether Prevents Drops
Includes Slip-Over Weather Cover