Whoosh! Diamond Defense Nano Liquid Screen Protection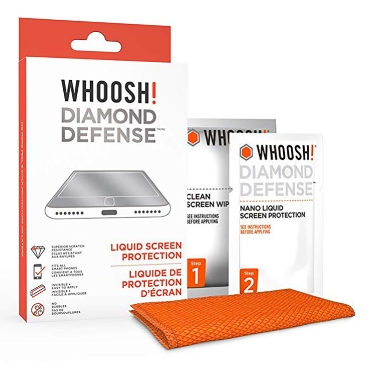 15-01835
Whoosh!
$16.99
Currently in stock
Item will ship in 1 - 2 business days.
The advanced technology of Diamond Defense creates a strong nano-thin and water-repellent coating on screen glass that cannot be seen or felt.
Particles that come into contact with the treated surface bounce and slide off the invisible coating, providing amazing resistance to scratches and chips, and minimizing the damage caused by everyday wear and tear.