Promaster Impulse Shoulder Bag Large (black)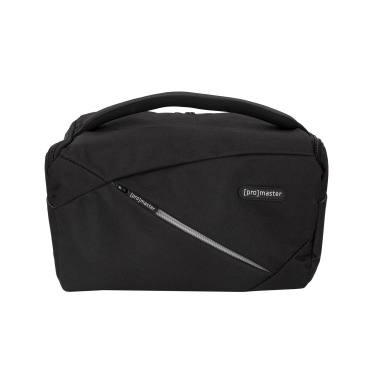 7251
Promaster
$74.95
Online stock levels are not available
for this item. Please contact us to verify.
PROMASTER IMPULSE BAGS offer stylish protection for your camera gear. The interior is soft and adjustable. Durable outer fabric combined with high quality SBS zippers ensure this bag will serve you well for years to come. Every Impulse bag is made of water resistant fabric and includes a full rain cover for extra protection in heavy downpours.
Interior Dimensions: 9 7/8" W X 5 7/8" H X 5 1/2" D (25 cm x 15 cm x 14 cm)
Exterior Dimensions: 11" W X 6 1/2" H X 6 1/2" D (28 cm x 17 cm x 15 cm)