SIRUI TY-70 Quick Release Plate (Arca)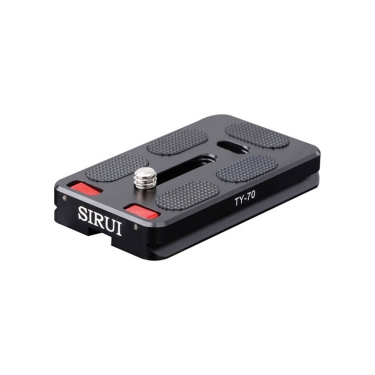 TY-70
SIRUI
$41.95
Online stock levels are not available
for this item. Please contact us to verify.
The SIRUI TYuni Series quick release plates have a 1/4" standard thread for the camera and have rubberised surfaces to prevent accidental slipping. Plates are compatible with the Arca-Swiss system, for example with the SIRUI tripod heads.
Material: Aluminium
Ball head compatibility: Arca & SIRUI
Camera compatibility: universal
Support length: 70mm
Support width: 39mm
Height: 10.8
Weight: 37.2