Elinchrom El-skyport Transmitter Pro Fuji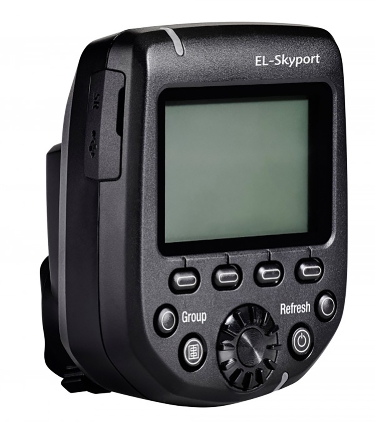 EL321231
Elinchrom
$409.95
Available for Pre-Order
Item will ship when stock arrives.
Trigger and control up to 10 Skyport-enabled lights, such as the NEO 2, remotely from your camera by picking up the Elinchrom EL-Skyport Transmitter Plus HS. This version includes support for a High-Speed Sync mode up to 1/8000 second. Also, it uses a 2.4 GHz radio system with a range of up to 656' outdoors and 196' indoors. This system even offers access to 20 channels and four groups and can be used to remotely adjust brightness settings and the color temperature. Remote access to CineSFX modes is available as well and it can sync with other devices thanks to the inclusion of a 2.5mm sync port. Additionally, it runs on two AA batteries and has a mini-USB port for firmware updates.
Channels 20
Groups 4
Wireless Range 196 to 656' / 60 to 200 m
Radio Frequency 2.4 GHz
Sync Speed 1/8000 Sec
Battery Type 2 x AA
Dimensions 2.7 x 3.3 x 2.3" / 69 x 84 x 59 mm (Transmitter)
Weight 6 oz / 170.1 g