Elinchrom D-Lite RX 4 Flash Head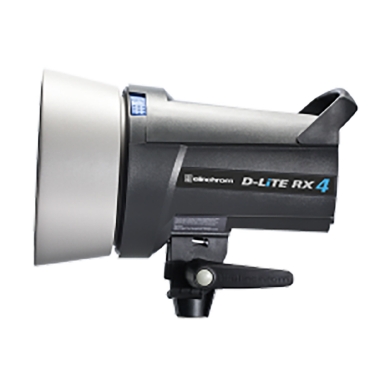 EL309703
Elinchrom
$579.95
Available for Pre-Order
Item will ship when stock arrives.
The D-Lite RX 4 offer unique features and no compromise on quality
The best entry-level unit available. Great recycling time, integrated EL-Skyport for remote triggering and many programmable options. With its colour and power stability, this is a great flash head for any photographer.
For all types of general photography
400 Ws
Robust handle
Adaptable with larger accessories
Faster recycling times to work harder
D-Lite RX 4 works well with Hi-Sync