Promaster SystemPro Flash Bracket 1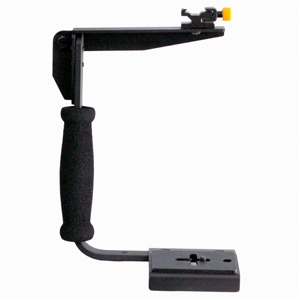 6902
Promaster
$79.95
Online stock levels are not available
for this item. Please contact us to verify.
The PROMASTER SystemPRO Flash Bracket 1 features a "quick flip" design that keeps the flash high and directly over the camera lens in both horizontal and vertical positions. This helps to eliminate red-eye and unwanted side shadows. The Flash Bracket 1 also sports an ultrasteady platform base that allows the user to stand the entire assembly (camera, flash and bracket) up for easier access and greater stability. The large base has more surface area making it ideal for larger cameras like medium format or digital SLR cameras.
Eliminates "red-eye"
Softens harsh shadows
Large platform for greater stability
Locking flash shoe