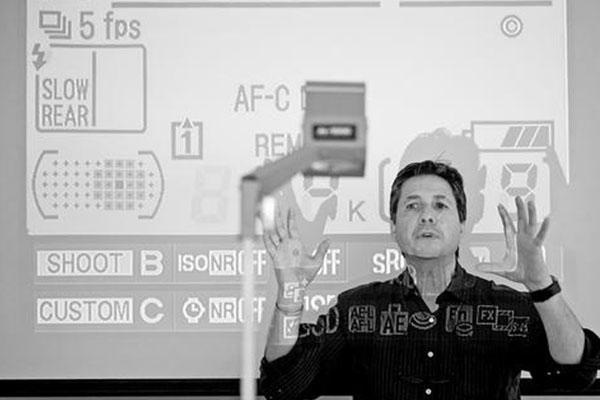 Steve Simon - Nikon Z6 and Z7 Mirrorless Mastery Bootcamp
Join Steve Simon for an Intensive & Transformational Shooting Experience.
The Nikon Z Mirrorless System Cameras: Everything You Need to Know. Transformational Strategies To Simplify Your Process And Let Creativity Soar with Steve Simon.
From the Z6/Z7 backside illuminated sensor (increasing its efficiency and low-light capabilities) capturing large files at a speedy frame rate and the game-changing 3.69 million dot electronic viewfinder and in-camera image stabilization VR to the 3.2 inch touch tilt screen that lets you touch the area of the frame you want in focus and shooting at the same time, silently if you wish allows you to capture stealthy images you never thought possible. Let Steve help you tame this beast so you can use this new mirrorless masterpiece to create images you never thought possible
Venue & Dates: Edmonton: MCBAIN CAMERA 10805 107 Avenue NW Aug 24: 9:30am - 4:30pm.
Group Size: Max 12 participants
Skill Levels: All
Cost: $299 CDN (You will be charged $225USD)
Includes: Steves Nikon Z7/Z6 User Settings, Free Instructional materials, pen & notebook
Register Now!
We'll be offering another session soon!
There are currently no events of this type scheduled. Check back soon, we're always adding more events to the schedule!

Please contact us if you would like information on when the next session will be offered.