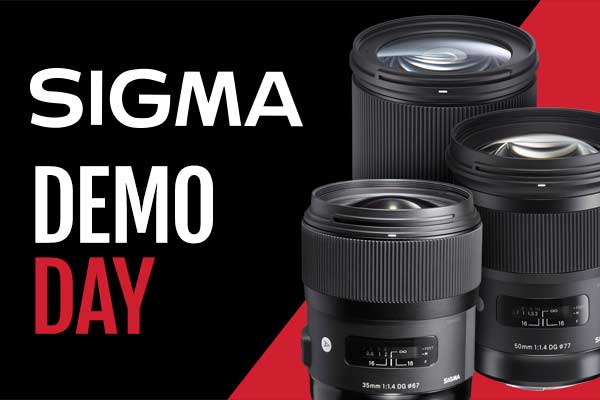 Sigma Demo Day - West Edmonton Mall
Celebrating Sigma's Massive March Savings, Danny Lee from Sigma Canada will be on hand at our West Edmonton Mall location (lower level phase I) from 11:00 AM - 4:00 PM to demonstrate the Sigma FP mirrorless camera and lenses. This New Sigma camera is being billed as the worlds smallest Full Frame Mirrorless camera. Danny will have many Sigma lenses on hand including many for Sony full-frame cameras. Stop by to say Hi and pick up your free Sigma lens cleaning cloth for seeing what is new from Sigma.
We'll be offering another session soon!
There are currently no events of this type scheduled. Check back soon, we're always adding more events to the schedule!

Please contact us if you would like information on when the next session will be offered.