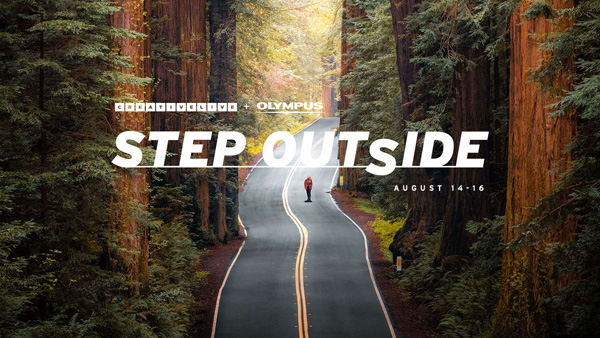 Olympus Step Outside Live Stream Event
From outdoor adventures to exotic destinations to city explorations, Step Outside will not just inspire your inner explorer. It will improve the way you see and capture every amazing moment.
For 3 immersive days, discover the techniques needed to find, shoot, and share your adventures like never before with less gear than you are used to. Tune in with your community then get out there and capture it all.
Enjoy this FREE CreativeLive stream at McBain Camera 107th ave. Use this event as a chance to play with all of our on-hand Olympus equipment and asking our knowledgable staff any follow-up questions you may have.
Light refreshments will be available.
No registration required, feel free to drop in and out during the event!
Itinerary:
August 14th:
10:00am - Macro Photography: Insects and Plant Life
12:00pm - Olympus Lenses: The Complete Guide
August 15th:
10:00am - Beginner Guide to Bird Photography
12:00pm - Olympus E-M1X Fast Start
1:30pm - Image Critique - Sponsored by Olympus
2:30pm - Olympus E-M1x Fast Start
August 16th:
10:00am - Beginner Guide to Astro Landscape Photographer
1:30pm - Image Critique - Sponsored by Olympus
2:00pm - Landscape Photography: Capturing Adventure
We'll be offering another session soon!
There are currently no events of this type scheduled. Check back soon, we're always adding more events to the schedule!

Please contact us if you would like information on when the next session will be offered.