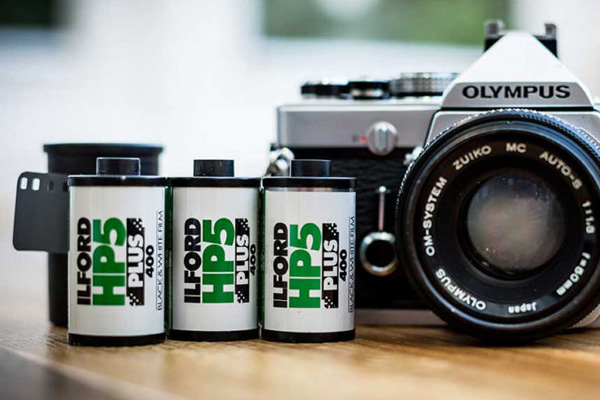 ILFORD Photo Film Photo Walk Edmonton
Join George Stastny from McBain Camera for our 2019 Ilford Photo Film Photography Walk in Edmonton, Alberta.
Participants will meet in front of the Royal Alberta Museum at 4 pm on July 27th for a quick talk before heading out towards the Legislature.
George will share his perspectives on shooting street and architectural photography using a 35mm camera. Each participant will receive a complimentary roll of Ilford 35mm film!
Coffee and light refreshments will be available.
Why choose Ilford Photo film?
ILFORD Photo's black and white products enable the highest photographic quality, having been honed by 137 years of experience.
They have a long tradition of commitment to black and white film photography.
They manufacture to a consistently high standard.
They retain the past, embrace the future and share their passion for black and white photography.
We'll be offering another session soon!
There are currently no events of this type scheduled. Check back soon, we're always adding more events to the schedule!

Please contact us if you would like information on when the next session will be offered.