Who We Are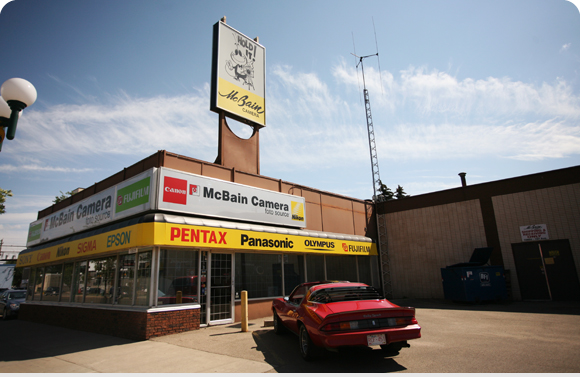 Serving Canada Since 1949!
McBain Camera Ltd. has been serving Edmonton and the Province of Alberta since 1949, and is still under original ownership. We have four locations in Edmonton as well as one in St. Albert, Sherwood Park, Red Deer and Lethbridge totaling over 95 employees. McBain Camera Ltd. has always prided itself in its friendly professional quality service, this quality service and extensive product knowledge has been the key to our success.
We are your one-stop location for photographic equipment, photofinishing, camera rentals, video transfers, photography workshops and more! To help all our customers we have a toll free number that covers all of North America, call us at 1-800-661-6980.