Employment Opportunities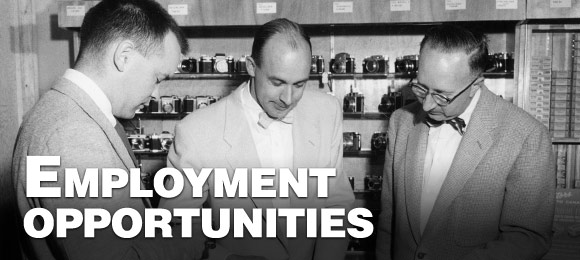 Work at McBain Camera!
Work with great people and learn more about photography in a relaxed environment. McBain Camera is always accepting applications for sales staff in our seven Edmonton area locations. Competitive wages, great benefits!
Apply by email: nmcbain@mcbaincamera.com or in person at 10805-107th Ave. Edmonton, AB
Current job opportunities:
Sales Representative
10805 107th Ave.
McBain Camera's 107th Ave location is currently hiring sales representatives for full-time work. If you have a keen interest in photography and are eager to learn more about it, contact us at: